Year 5/6 say, "No" to bullying!
During anti-bullying week, year 5/6 took the opportunity to remind us that, in our loving school community, we all have a job. It is our job to stop bullying whenever and wherever we see it. It was a powerful assembly full of acting, song and scenarios. Look out for posters around school reminding you what to do if you think you are a victim of bullying or if you have witnessed bullying yourself.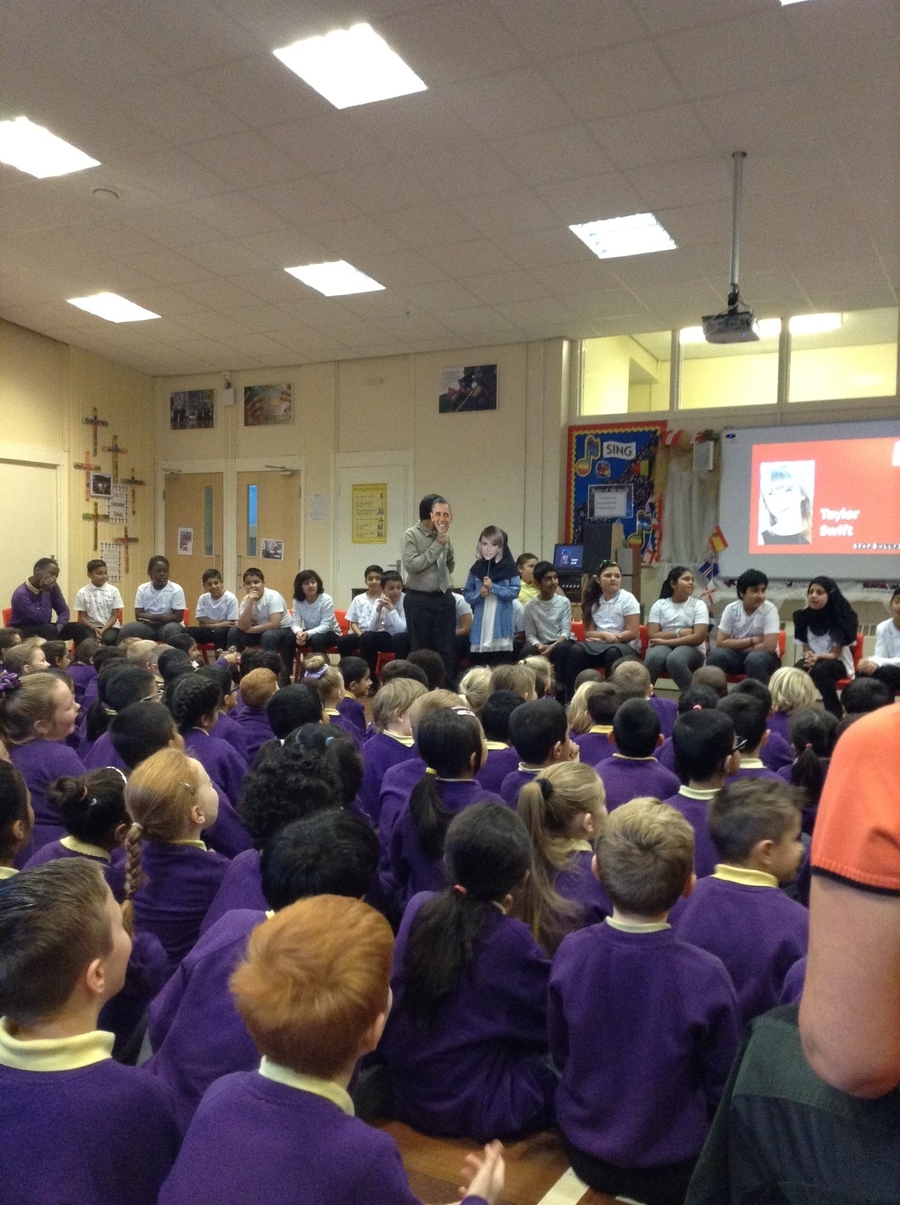 Harvest Time!
We finished the half term with a bang! Mr Taylor and year 4 lead our harvest assembly this year and it was a corker. Year 4 rapped, acted and sang their way through our, "Food from around the world" themed assembly. There was a welcome cameo from Mr Sadler and Mrs Entwistle who competed in our annual, "Ready, Steady, Cook" competition. Unfortunately, there can only be one winner and it was Mrs Entwistle on the red pepper team who took the trophy this year. Better luck next year Mr S.
It's Time to Celebrate!
Our previous head teacher, Mrs Moore, won an amazing award! She was awarded the, "Pride of Bury" award for her services to our school and the surrounding community. She brought in her award to show us and we hosted a celebration assembly to say thank you and well done. Check it out!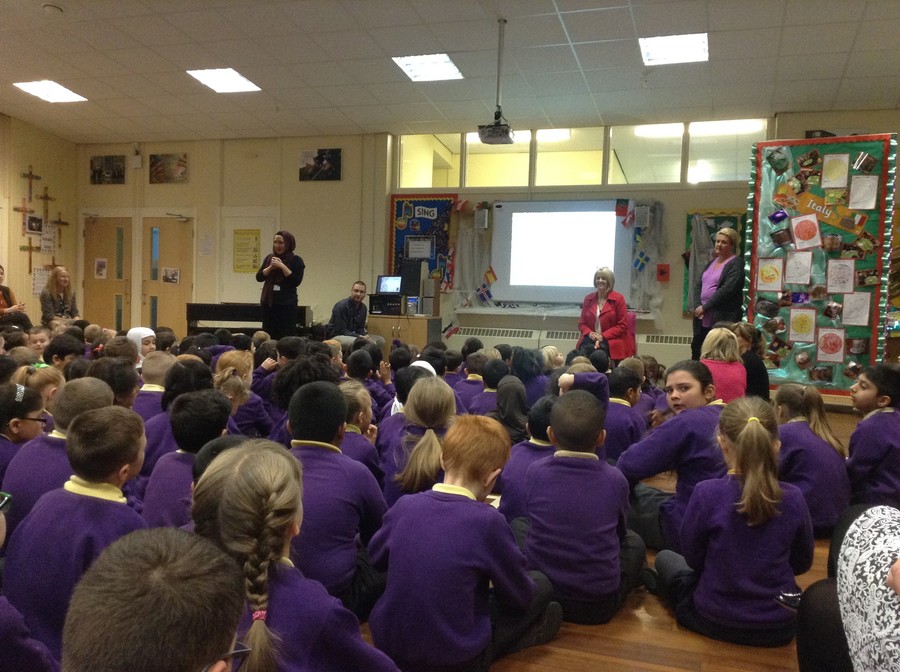 Pobble
Let me ask you, what is better than sharing your work with your teacher? That's right, sharing it with teacher and pupils from all around the world. St John with St Mark is officially a "Pobble" school now. We are able to upload our best work to the pobble website and become published authors! We had an assembly where the children were introduced to pobble and everyone is non raring to go!
Year 3 Class Assembly
Year 3 put on a wonderful class assembly that had a distinctly Roman theme. They dressed as Roman characters, sang Roman songs and showed off their drama skills. Everyone had a great time and learned a lot. Well done all involved!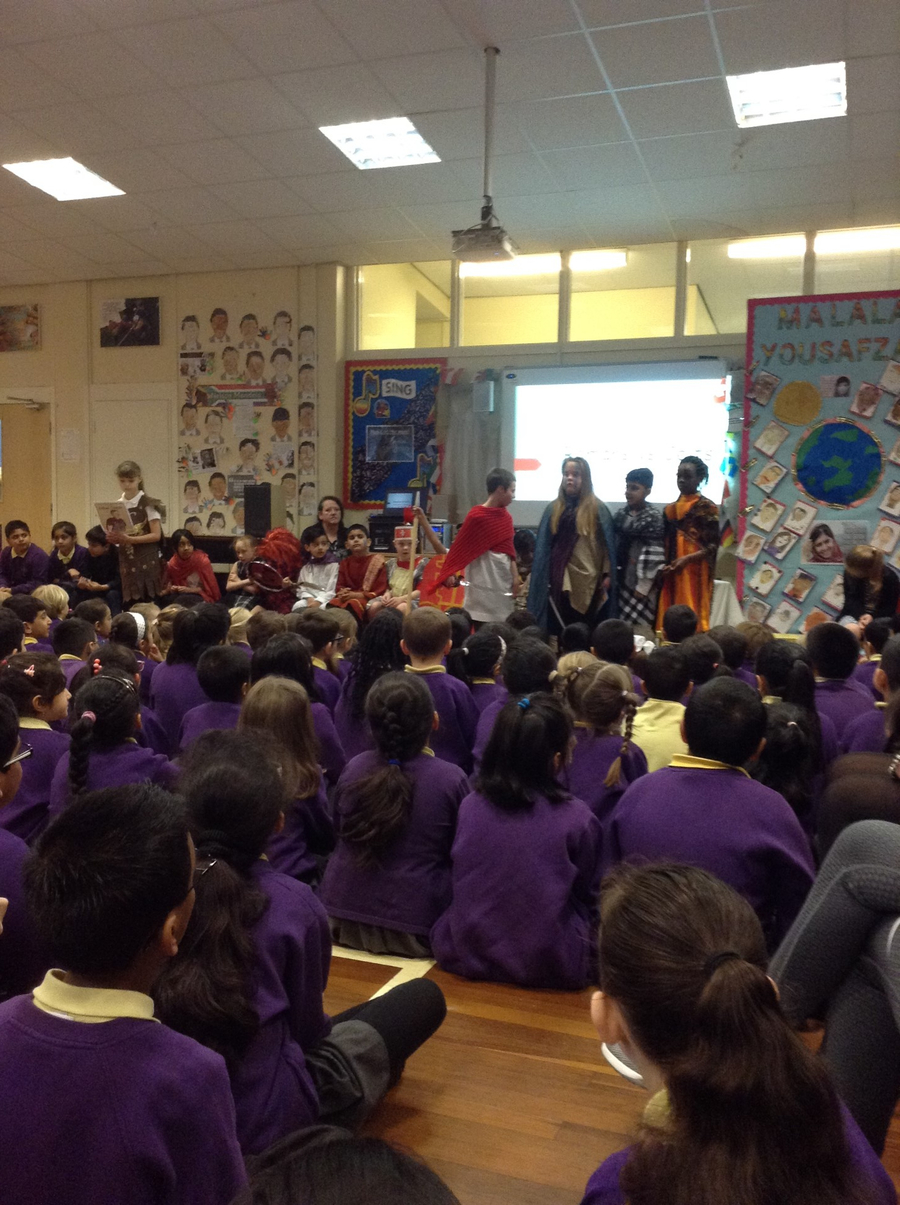 Our Lent Assembly
We celebrated the Christian Period of Lent. Mrs Foden led the school in a period of reflection and remembrance, in which all classes performed a song, poem, role-play or displayed some Lent themed work. It was a lovely way to cap a busy Spring term and staff and children are all ready for a well earned break!
The Governors Are Here!
At the end of each term, we get together for a special Governors/Attendance Assembly. A child from each class is chosen to receive an award from the school's governors in recognition of their sustained academic achievement over that period. Also, children who have had fantastic attendance are rewarded for this. Well done to all of our winners for the Spring term!